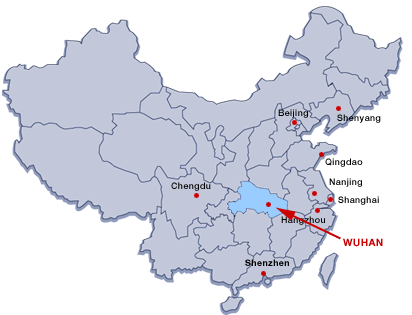 China's Industrial Heartland
China Array has been located in Wuhan, China for over 30 years. An industrial city with a population of 10 million, Wuhan is the capital of Hubei Province.
Strong in electronics (particularly fiber optics), telecommunications, chemicals, and heavy industry, the city is home to Dongfeng Motor Group, the Chinese joint venture partner of Nissen, Honda, Kia, and Peugeot-Citroen. Wuhan produced over 4.2 million vehicles in 2022.
The combination of premiere manufacturing capacity, high caliber engineering talent and low labor rates has created a unique opportunity for the production of value-added industrial products.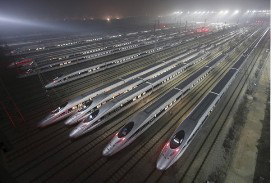 Wuhan is the scientific and educational center in Central China, with 35 higher educational institutions such as Wuhan University and Huazhong University of Science and Technology, which cover all the fields of science and technology and employ elites and explorers in these fields.
Wuhan has formed a comprehensive scientific and educational strength ranking the 3rd in China with its main force: three national development zones and four scientific and technologic development parks as well as numerous enterprise incubators, over 350 research institutes, 1470 hi-tech enterprises, and over 400,000 experts and technicians. There are eight national colleges and universities, and fourteen public colleges and universities in Wuhan.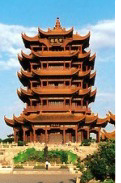 Wuhan lies at the east of Jianghan Plain, and the intersection of the middle reaches of the Yangtze and Han River. Arising out of the conglomeration of three boroughs, Wuchang, Hankou, and Hanyang, Wuhan is known as the "thoroughfare of nine provinces"; it is a major transportation hub, with dozens of railways, roads and expressways passing through the city. (Photo at left is the Wuhan High Speed Railway Yard.)
Wuhan is equidistant from Shanghai and Hong Kong and a single day shipment by road or rail from either. The city is served by all major air freight carriers: Fed Ex, DHL, UPS.
The region was one of the first areas to work with foreign firms. Its factories have a tradition of meeting international standards, such as ISO, ASTM, CE etc.
---