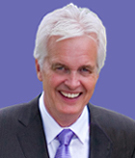 Russell S Johnson: BA/MBA Harvard University. Mr. Johnson has been involved with manufacturing industrial products in China since 1980. He has worked with State Owned Enterprises (SOE), Township Village Enterprises (TVE) and private companies, implementing quality control procedures, improving manufacturing processes and instituting accounting controls.
From a foundation based on precision machining and fabrication of stainless steel and injection molding of high-performance, engineering thermal plastics (and the tooling to support them), Mr.. Johnson's firm has developed an array of products that meet or exceed the highest international standards.
Mr. Johnson has been an adviser to the Harvard Business School's Asian Research Center on manufacturing in China, lectures widely on Chinese business and economic development, and assists Western firms on sourcing and manufacturing. Speeches

---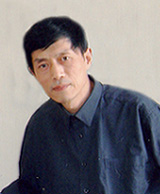 Lin Hanbin: In addition to studying engineering at the Wuhan Technical Institute, Mr. Lin received a year's training in Germany in the design and construction of molds. Over the last 25 years he has held management positions of increasing responsibility in Production and Sales at the Wuhan Chenhong Mold Factory (1980-1994) and the Wuhan High Voltage Institute (1994-1999). He currently holds the dual position of Manager of Design, and of Sales and Marketing at Yangweibai Plastics Molding Company. Mr. Lin's experience in design, production and sales, as well as his international training, has provided him with an excellent perspective on the Chinese and world plastics markets.
---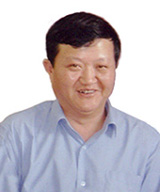 Cai Shorun: BS/MSE Wuhan University. Mr. Cai is an electrical engineer with a specialty in high voltage electricity. In 1982, Mr. Cai joined the Research Department of the Wuhan High Voltage Institute under the Electricity Ministry of the Peoples Republic of China. In 1993, he became manager of New Technology with the mission to develop new products for the high voltage industry. Among his other achievements was the development of the production and sales of a line of oxygenation lighting arresters. In 1999, he founded the Yangweibai Plastics Molding Company in Wuhan, China: a full service injection molder and mold maker, where he continues to serve as Chairman of the Board.
---
Bruce Ling: BS Mold Design, Hubei University of Technology, Wuhan, China. Prior to coming to China Array, Mr. Ling worked at Luoyang City Mold in Henan province. He has been a tool designer for China Array for the last six years.
---
Sophia Lee: BA English Broadcasting, Communication University, Beijing, China. Prior to her employment at China Array Plastics, Ms. Li worked as a sales assistant at CCDI Architectural Design, an affiliate of China State Construction Engineering Corporation: the company that built the "Bird's Nest" swimming complex for the 2008 Olympic Games in Beijing. She has also worked as an English teacher under the auspices of IELTS. Ms. Li is in charge of ISO documentation and office manager for China Array Wuhan. She is fluent in Chinese and English.
---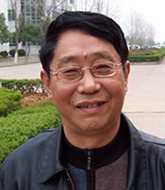 Li Qinren: BS in Physics, Anhui University. Mr. Li worked first for Tiajing Electronic Instrumentation Plant from 1964 to 1971; then for the China State Shipbuilding Corporation (CSSC) from 1971 to 1996 in various capacities, including Chief Engineer for Marine Navigation Instrumentation and Head of Business Development on such diverse products as gyroscopes, electronic meters and missile guidance systems. From 1987 to 1989 he worked with a team of engineers from MIT at the Woods Hole Oceanographic Institute, Woods Hole, Massachusetts developing a new generation of aeronautic gyroscopes..
Since 1996, Mr. Li has been in charge of China Array's stainless steel business, where, among other tasks, he initiated, implemented and managed quality control and supply chain systems for the company. He now serves as General Manager of China Array Wuhan Plastics overseeing all aspects operations at the Wuhan, China plant. He also continues to manage Quality Control at the plastics and stainless steel factories. He is fluent in Chinese and English.
---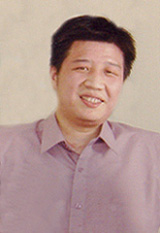 Song Yi: BA International Trade and Economics, Wuhan University of Technology. For the past 15 years, Mr. Song's firm, Wuhan Best Partners, has served as foreign agent for China Array: handling domestic and international logistics, finance, invoicing, payments, currency exchange, and negotiations on a host of issues. The firm has clients in the US, Europe, Africa and Asia.
Mr. Song's previous work experience includes nine years in the Wuhan Office of the prestigious China National Cereals, Oils & Food Stuffs Corporation (COFCO). (Fortune Magazine (Chinese Edition) in its April 2006 edition listed Frank Ning, COFCO's Chairman, as one of the 25 most influential business leaders in China.) At COFCO Mr. Song handled international trade with Africa, the Middle East and the United States.
---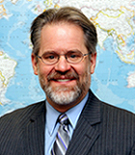 Jim Allison is China Array's public relations and marketing communications consultant. He is president of AH&M, Inc., a leading business-to-business public relations and marketing communications agency, headquartered in Pittsfield, Mass., USA Jim founded AH&M in 1988 and brings to China Array over 25 years of global business communications experience.
Jim has worked with many of world's leading multinationals in virtually every major industrial and high-tech business sector. His background includes communications support for such market leaders as GE Plastics, GE Silicones, GE Advanced Materials, Dow Chemical, Dow Corning, Warner-Lambert Company, Cabot Corporation, M.A. Hanna Company, PolyOne Corporation, and Conoco Phillips.
Jim specializes in global strategy development, strategic counsel, media relations, brand reputation management, new product/technology launches, copy writing, and special events and assignments. He holds a Bachelor of Arts degree in Mass Communications from the University of Massachusetts, and a Master of Arts degree in Cinema Studies from Ohio State University.
---
Carl Olson, Vice President Sales & Marketing, spent 23 years in various capacities at GE Plastics in the development of high performance thermoplastic. During his last 15 years at GEP he was an Applications Development Engineer for high performance thermoplastics including, among others, UltemTM (GEP's flagship HPTP), Supec PPS, Valox PBT and Lexan polycarbonate. Mr. Olson's emphasis while at GEP was in the area of Commercialization and Marketing of HPTP covering Aerospace, Medical Devices, E/E, Food services, Automotive, Bottling and other key markets.
Subsequent to GEP, he served as Vice President of Sales and Marketing at two separate HPTP molding companies directing their expansion into the medical and biomedical industries, the commercial building elevator market, as well as the automotive and aerospace industries. In addition to traditional sales and marketing, Mr. Olson developed strategic partnerships with suppliers to expand market share, and pioneered the use of comprehensive informational, interactive web sites: a tool he would continue to perfect in his capacity of Marketing Manager for Plastics Technologies Laboratory Inc. (PTLI), one of the premiere plastics testing labs in the world—see hppt://www.ptli.com. While at PTLI, Mr. Olson helped developed testing programs for resin producers, compounders, additive suppliers and processors. He developed preferred supplier partnerships with 20 customers, including the leading national auto maker.
---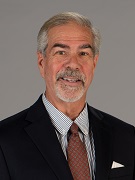 Jeff Bishop: Director of Business Development, BS Marketing and Accounting, and MBA University of Bridgeport. Mr. Bishop previously held the position of President and CEO for a German manufacture of highly engineered wastewater equipment located in the United States serving multiple municipal and industrial markets within the Western Hemisphere.
Mr. Bishop was also a Vice President for an International Trading company in Stamford Ct that worked with the World Bank and the U.S. Agency for International Development (USAID) facilitating and managing infrastructure projects throughout the world, including South and Central America, Middle East and Far East. He also served as the Executive Director of a longstanding Science Museum turning around a 12-year stretch of operating in the red to profitability within a 4-year period of time. Mr. Bishop also has had a career of over 22 years of being an Economic Development Specialist with the City of Bridgeport, CT and serving as the Director of the Center of Sustainable Business Growth, as well as the Chambers of Commerce for Bridgeport and Trumbull CT.
---
William Brassard: BS Mechanical Engineering, University of Massachusetts. Mr. Brassard, head of engineering and ISO compliance for China Array, has nearly 30 years experience in mold design and quality control with some of the top high performance polymer molders in the country.
He has been sited for his achievements by such firms as Hamilton Sundstrand, Johnson & Johnson and Polaroid. Mr. Brassard has taught mold design, served on the board of directors for the Berkshire Plastics Network, worked as a mentor in mold making apprenticeship programs and served 4 years in the U.S.A.F., honorably discharged with the rank of Sgt.
---
Michael Caropreso Michael Caropreso serves as a consultant to China Array on a variety of mold design and injection molding processing issues. Mr. Caropreso established Caropreso Associates, a Becket Massachusetts based consulting firm, after nearly 30 years with GE Plastics.
Mike is a specialist in low-pressure injection molding technologies with a particular focus on structural foam, gas assist and counterpressure processing. The firm delivers increased productivity by offering process and design seminars, in-house training, tooling and part reviews, early application development from a processing point of view, counterpressure control modules plus quality troubleshooting. Michael developed an affordable and portable Counterpressure Control Module. The CCM is a hardware device that helps make plastic molded parts lighter, more attractive, and cheaper to produce. It has been installed in plants throughout the world and has been featured in industry publications such as Mold Making Technology and Plastics News.
---