China Array developed and manufactures a high pressure manifold used to synthesize radio-pharmaceuticals for Positron Emission Tomography (PET) scans used by GE Health Care and others.
The sterilizable manifold, made from polysulfone (PSU) and medical grade high density polyethylene (HDPE), hermetically seals to 36 psi at elevated temperatures while retaining mechanical properties. China Array is an FDA certified medical device manufacturer.
FDG synthesis takes place in a contaminant free, sealed system. Timed rotation of the stall cocks within the manifold creates a controlled chemical reaction to isolate isotopes in proper amounts. It requires an air tight plastic-to-plastic seal between manifold and stall cock, yet a smooth rotating action.
Molded from Solvay Advanced Polymers' Udel® polysulfone (PSU) resin and medical grade high density polyethylene (HDPE), the manifold feature excellent chemical resistance to reagents and sterilization; exceptional tensile and impact strength to withstand the rigors of the FDG synthesis process; and the dimensional integrity needed to maintain hermetic seals.
Hermetically Seals to 36 psi
Sterilizable
High Strength: Impact & Tensile
High Stability: Thermal & Dimensional
Smooth Action
Various Polymers Available
---
China Array also offers manifolds in Solvay's Radel® Polyphenylsulfone (PPSU), Veradel® Polyethersulfone (PES), and Ultem® Polyetherimide (PEI) resins for a range of demanding medical applications.
A positron emission tomography (PET) scan is a nuclear medical imaging technique that produces a three-dimensional image or picture of functional processes in the body. The system detects pairs of gamma rays emitted indirectly by a positron-emitting radionuclide (tracer), which is introduced into the body on a biologically active molecule.
Purity of the radionuclide tracer, which is produced using a process know as FDG Synthesis, is critical for the performance of the PET scan. The dimensional and thermal stability of China Array's sterilizable manifolds insures a continuous hermetical seal through out the FDG process.
High performance polymers used to make medical devices offer melt temperatures three-to-five times higher than traditional plastics and produce excellent molding characteristics. Different grades of semi-crystalline and amorphous performance polymers (filled and non-filled) used for medical devices melt, flow and cool better than commodity plastics.
---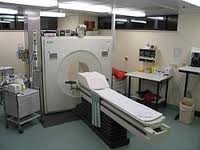 High Performance Polymers for Medical Applications
China Array engineers high performance polymer solutions for medical OEM's in the Americas, Europe and Asia: molded retractable scalpels from Polyetheretherketone (PEEK); endoscope probes from Polyphenylsulfone (PPSU); dental composite dispensers from Polyethersulfone (PES); and veterinary milk metering flasks from Polyetherimide (PEI).
Incorporating high end polymers into medical devices is increasing exponentially, as demand for better portability, ergonomics and aesthetics grows.