China Array is a US owned, ISO 9001:2015 certified, full service injection molder with engineering offices in Pittsfield, MA; and a wholly owned injection molding and tooling facility in Wuhan, China.
China Array molds and machines TORLON, PEEK, ULTEM, SULFONES and other performance polymers for the aerospace, automotive, industrial, electrical/electronics, oil & gas, semiconductors, wireless, alternative energy, IoT, and medical industries, among others.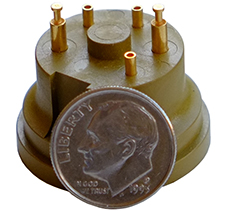 Twenty Years Molding High Performance Thermoplastics
High performance Thermal Plastics (HPTP), a rarefied subset of plastics, have incredible thermal properties: continuous use temperatures of 275° C, heat deflection of 300° C, and high limiting oxygen indices (fire retardation), which when combined with other exceptional properties: modulus, tensile and compressive strength; chemical, corrosion, creep and fatigue resistance; rigidity, light weight, dimensional stability, low friction coefficients, lubricity etc. fulfill applications that other materials cannot. Customers need an HPTP molder to ensure the polymer's properties come through in the finished good.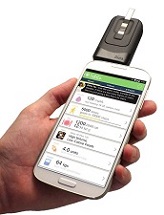 Click here to email a Request for Quotation. (Attach drawings in any CAD format.)
Phone:
USA (1) 413-335-0603
China (86) 27-8429-6090
The chemical complexity, extremely high melt temperatures, and unusual molding characteristics of high-performance thermoplastics require HPTP specific engineering and processing expertise, high heat tool making capability, and specialized resin preparation and processing equipment. China Array was built from the ground up to mold HPTPs.
"China Array helped developed a medical grade manifold for our FDG synthesis of radio-tracers, working through several steps of engineering, prototyping and production. Very professional."
Dr. Xu Zhihong, Director of Technology
Huayi Isotopes Ltd, Shanghai, China
"China Array Plastics have been a critical source for the shredder project with PEEK injection molding."
Ryan Fairhead, Founder & Chief Engineer
BPG Werks, Toronto, Ontario, Canada
"For Jana Care's Aina Mobile Blood Monitoring System, China Array built prototype molds for product testing; then scaled smoothly to full production. Its molding facility in Wuhan, China is a great option to keep the cost of the device affordable, which is key to our goal of maximizing usage in all geographies."
Michal Depa, Chief Technology Officer
Jana Care, Inc., Boston, MA
"China Array makes Torlon® (PAI) components for data servers for one of our OEM customers. Torlon® can handle the high temperatures inside the server."
Manager for an Asian manufacturer